Word Link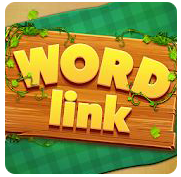 Hi folks, we welcome you on our website in search of answers! On the page below you will find all Word Link answers for all chapter and levels. This game contains of 565 different chapters, which in the same time have from 5 to 10 levels to solve. It is developed by Worzzle Games, an app developing company who has done a very good game with Word Link. Click the necessary level pack in the list on this page and we will open you only the correct Word Link answers here. Download this game to your smartphone and explode your brain. This page with answers will help you to pass the necessary level quickly at any time.
© 2018-2023. Answers, bonus words, walkthrough Word Link.
When using materials of our website the active link to the site is required!
This site is not related to the Word Link app. All intellectual property, trademarks and copyrighted materials are the property of their respective developers.